Free Estimates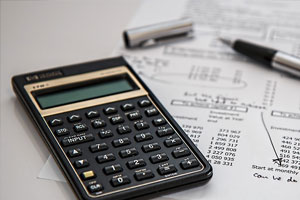 Accidents are stressful enough. After 28 years creating free computerized estimates and doing quality auto repair work for our customers, Jets Truck & Auto Body has learned how to reduce that stress. Our mission to provide our customers with top notch customer care and quality auto body craftsmanship BEGINS with our Free Estimate.
Our friendly and experienced writers Jeff and staff are here to take time to answer any questions or concerns you may have about the auto repair process and to inform you about aspects you may not realize. We will deal with your insurance company on YOUR behalf, not theirs.
New York State Law - If you have been in an accident, YOU, the insured customer, have the right to choose which repair facility will repair your vehicle (despite what your insurance company may imply or mislead you to believe). Do not be led to believe otherwise.
If you are involved in an accident, of course the first calls you will make will be to your car insurance people, and to report the accident to appropriate law enforcement. Please do keep our number handy, however, and remember that you are not required to have your vehicle taken to the closest garage, or a certain dealership, or to any specific location.
It is entirely up to you, and most repair shops work with not only the insurance companies but also with major dealerships as well. You have options and choices, and Jets Truck & Auto Body would love to help you get through a stressful time as quickly as possible.
Check out the following about towing and rental vehicles as well, or call us for further information.